Hey guys!
 So today I bring you the romantic comedy of I've Got Your Number by Sophie Kinsella. When I read this book, I would honestly laugh out loud, and get weird looks in the process. This book is so amazing, funny, and heartfelt at the same time. It is a refreshing story, and will have you wishing to grab the wrong phone so you can go on an adventure like you do while reading this book.
The description is taken from the Goodreads website:
 "I've lost it. 😦 The only thing in the world I wasn't supposed to lose. My engagement ring. It's been in Magnus's family for three generations. And now the very same day his parents are coming, I've lost it. The very same day! Do not hyperventilate, Poppy. Stay positive 🙂 !!
Poppy Wyatt has never felt luckier. She is about to marry her ideal man, Magnus Tavish, but in one afternoon her "happily ever after" begins to fall apart. Not only has she lost her engagement ring in a hotel fire drill but in the panic that follows, her phone is stolen. As she paces shakily around the lobby, she spots an abandoned phone in a trash can. Finders keepers! Now she can leave a number for the hotel to contact her when they find her ring. Perfect!
Well, perfect except that the phone's owner, businessman Sam Roxton, doesn't agree. He wants his phone back and doesn't appreciate Poppy reading his messages and wading into his personal life.
What ensues is a hilarious and unpredictable turn of events as Poppy and Sam increasingly upend each other's lives through emails and text messages. As Poppy juggles wedding preparations, mysterious phone calls, and hiding her left hand from Magnus and his parents . . . she soon realizes that she is in for the biggest surprise of her life."
Poppy is a character that I could relate to on every level imaginable, except being in engaged, because I don't know how that feels. Poppy loses her engagement ring, and when she finds a phone discarded in a trashcan, a hilarious adventure ensues. Her personality clashes with Sam's and they are both so different that the relationship shouldn't work but it does. Sam is more uptight than Poppy, however during their adventure together you get to see them discover their true selves, and start rubbing off on each other. This story is told in a way that only Sophia can deliver. You get laughter, tears, romance, happiness, and truth discovery all within the pages of this book.
The characters are so life like that you will want to be their friends and you will wish you had Poppy's luck.
Go forward and fall in love my dear friends!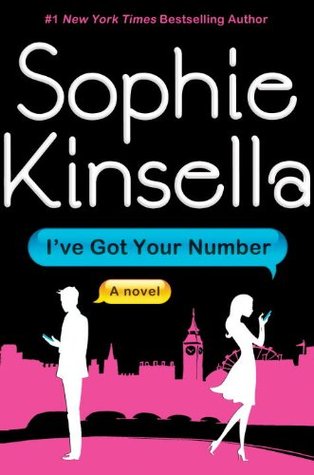 Image taken from the Goodreads website.