Happy Friday Everyone!
We have made it to the end of another week, and another weekend is upon us. I just with the weekends would go slow, so it didn't feel like we really didn't have a weekend. Any whom, I am back with another book tag, that deals with one of my guilty pleasures, chocolate! I found this book tag on Coffee Cocktails & Books website, which can be found here: https://coffeecocktailsandbooks.com/2017/08/08/chocolate-book-tag-tag-tuesday/. So please go check out her amazing blog, and her answers to this book tag.
Let's get this tag started!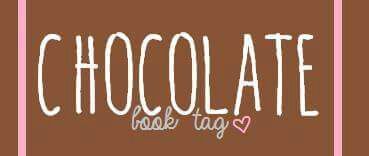 Dark Chocolate — A book that covers a dark topic (abuse, domestic violence, rape, loneliness, bullying, death, etc)
The Boy Who Sneaks Through My Bedroom Window by Kristy Moseley
White Chocolate — Your favorite light-hearted/humorous read
Work in Progress by Staci Hart
Milk Chocolate — A book that has a lot of hype that you're dying to read.
In all honesty, there are a lot of books that are coming out that I want to read, just don't know if there is a lot of hype to them.
Chocolate with a caramel center — Name a book that made you feel all gooey in the middle while you were reading it.
The Bookworm Crush by Lisa Brown Roberts
Wafer-free Kit-Kat — Name a book that surprised you lately.
Conceal, Don't Feel by Jen Calonita
Snickers — A book that you are going nuts about.
Coming Up Roses by Staci Hart
Hot Chocolate with cream and marshmallows — What book would you turn to for a comfort read?
Pride and Prejudice by Jane Austen
Box of chocolates — What series have you read that you feel has a wide variety and a little something for everyone.
A Discovery of Witches by Deborah Harkness
I tag anyone who wants to try their hand at this fun book tag!